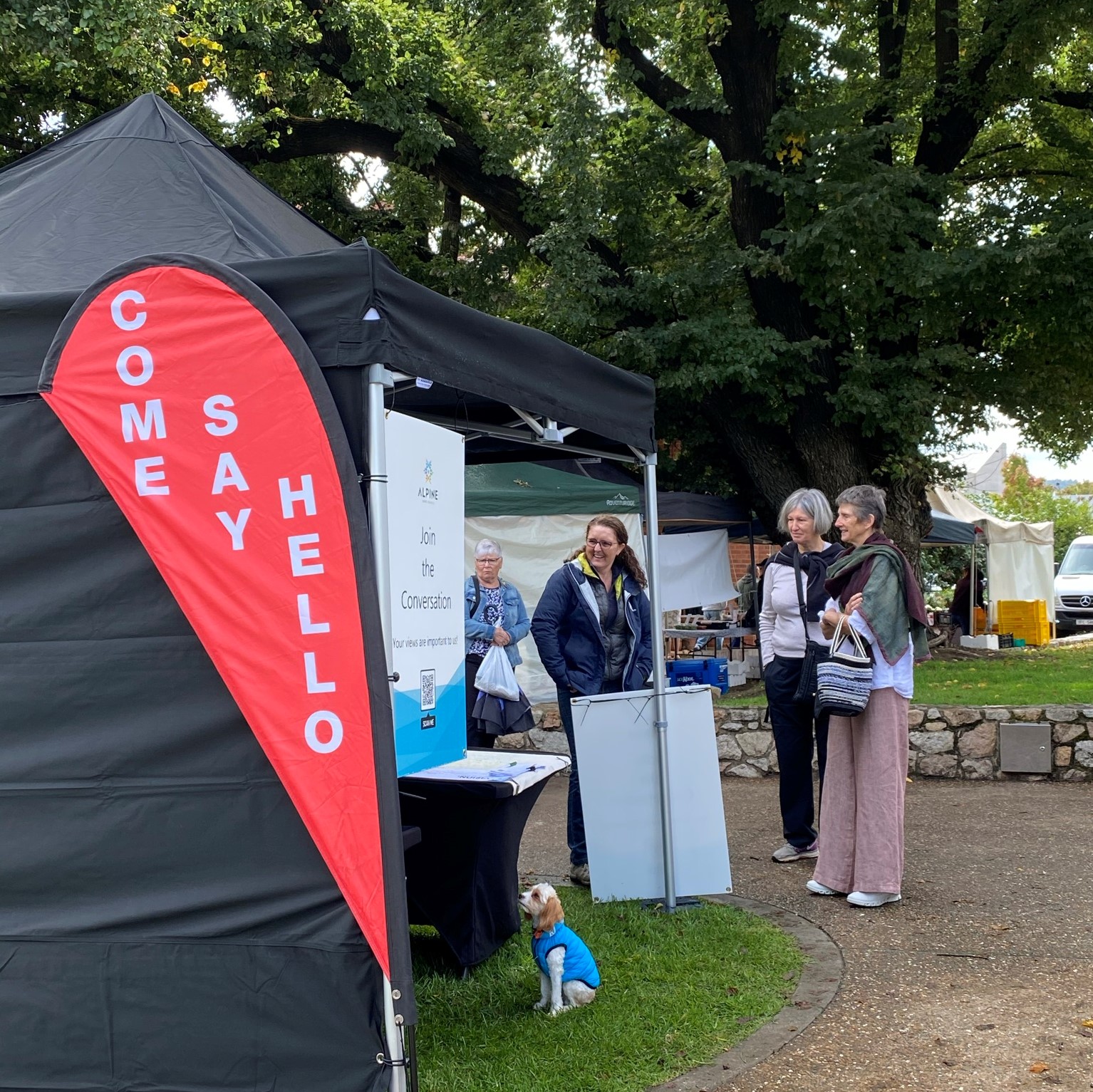 Strategic Planning Deliverables
Alpine Shire Council
---
All Victorian Councils are required to develop a community engagement policy, Community Vision, Council Plan, and a Municipal Health and Wellbeing Plan. The Local Government Act 2020 increased community engagement requirements for councils when undertaking strategic planning, driving Alpine Shire Council to embark upon a broad community engagement exercise including deliberative engagement.
Projectura was appointed to support Alpine Shire Council to induct new Councillors and undertake engagement to inform the suite of strategic documents.
Projectura engaged broadly with over 550 Alpine Shire citizens to understand their aspirations and priorities. 40 randomly-selected citizens participated in 13 hours of deliberation to inform the community vision and Council Plan.
Informed by the engagement, Projectura worked with Council to develop a Community Engagement Policy, Community Vision 2040 and a Council Plan 2021-2025, including a Municipal Public Health and Wellbeing Plan.
The Community Engagement Policy was adopted in March 2021, and the Community Vision 2040 and the Council Plan 2021-2025 were adopted by Council in October 2021.
Testimonial below.
---
"Projectura is an innovative, well credentialed project partner, that will ensure engagement is thorough and effective, whilst delivering robust and relatable strategic content."
Ruth Kneebone - Executive Project Officer, Alpine Shire Council
How can we help?
The Projectura team is always up for a challenge and is ready to project manage, engage with the community, develop strategic plans or guide you through funding applications. We are your go-to for whenever you are time poor or lack the specialist expertise. We support our clients throughout all the stages of their work with the community.