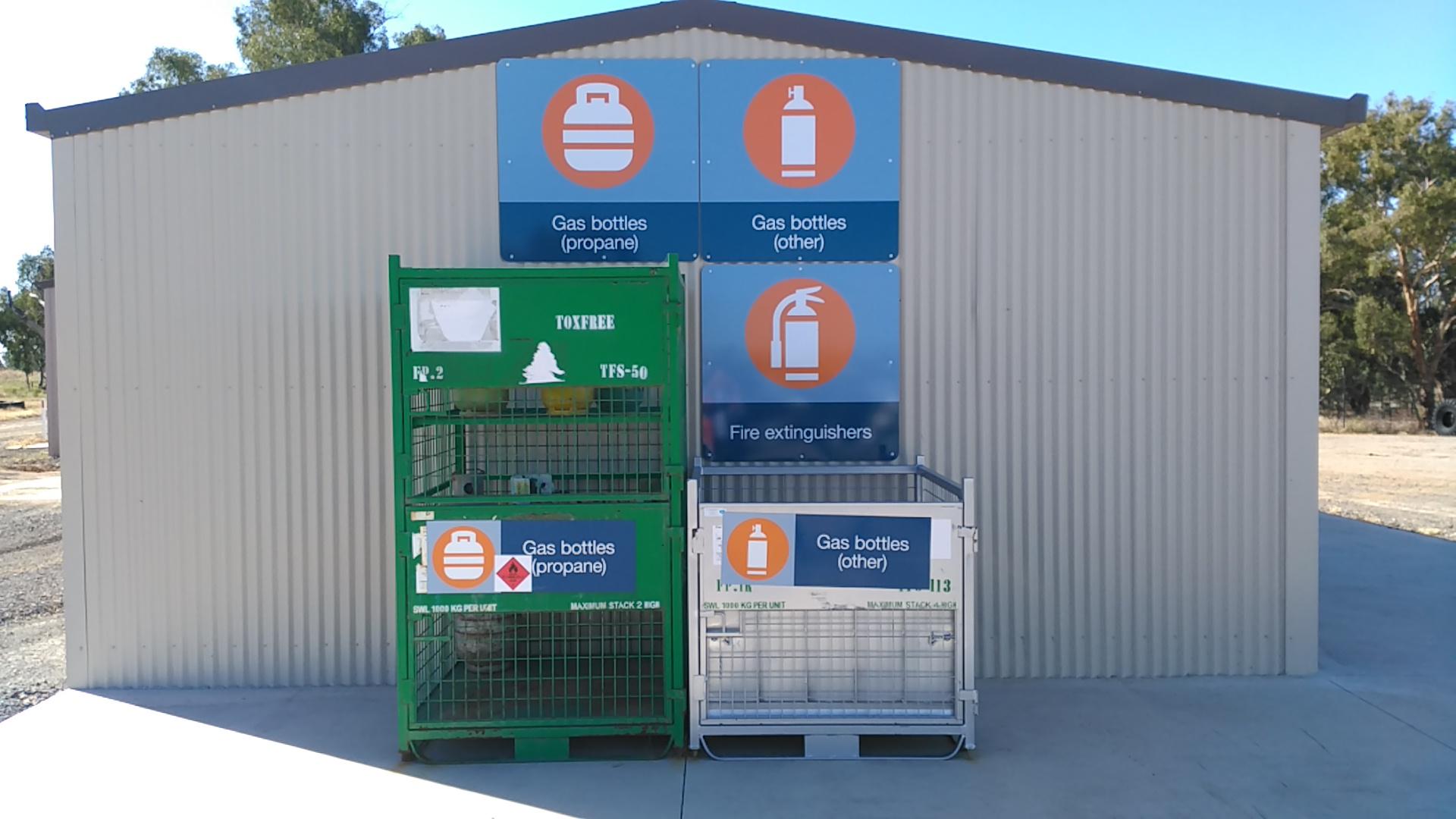 Community Recycling Centres Project
RAMROC
---
Riverina and Murray Joint Organisation RAMJO formerly Riverina and Murray Regional Organisation of Councils (RAMROC) consists of 11 Councils committed to adopting a strategic approach to waste management, part of the strategy was to develop Community Recycling Centres (CRC) to drive usage by householders, ultimately lead to better environmental outcomes.
Projectura was engaged to develop and commission four Community Recycling Centres across four local government areas: Federation Council; Berrigan Shire Council; Edward River Council; and Murray River Council.
Projectura project managed the construction, commissioning and opening of the four Centres.
The Centres were officially opened in April 2018 and provide residents the service to recycle many products that were going to landfill; including batteries, paints, oils, light globes and smoke detectors to name a few.
Collaborators:
— NSW Environment Protection Authority
— Edward River Council
— Murray River Council
— Berrigan Shire Council
— Federation Council
— RAMROC
Testimonial below.
---
"Projectura was engaged to deliver a number of projects for RAMROC Murray during the past two years. All have been delivered to a very high standard within the grant funding guidelines, and I have no hesitation in recommending them."

Nigel Taylor — Regional Coordinator, RAMROC
How can we help?
The Projectura team is always up for a challenge and is ready to project manage, engage with the community, develop strategic plans or guide you through funding applications. We are your go-to for whenever you are time poor or lack the specialist expertise. We support our clients throughout all the stages of their work with the community.