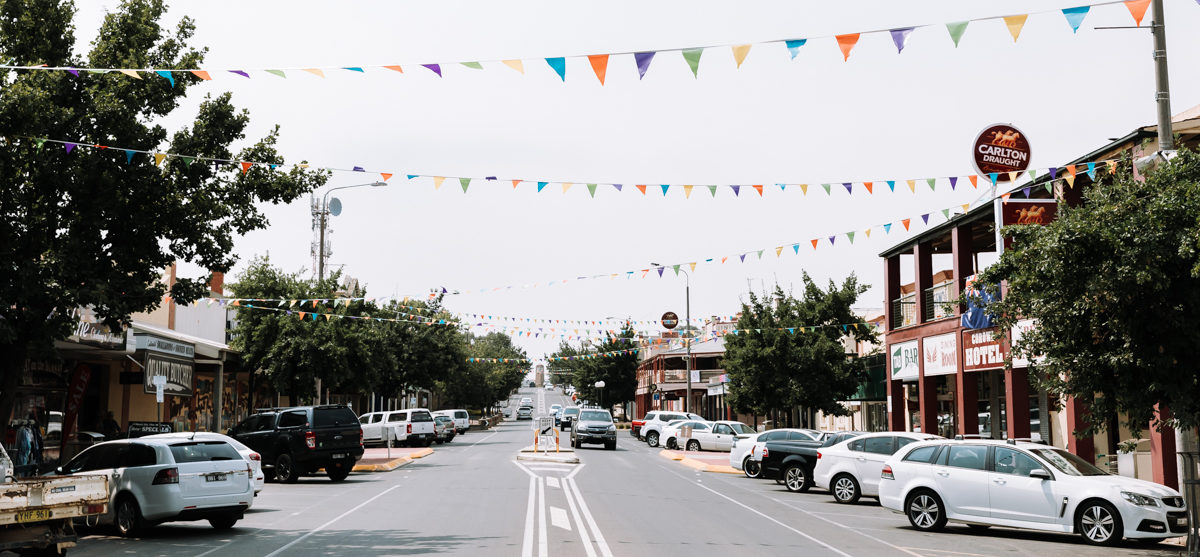 Sanger Street Investigation
Federation Council
---
Sanger Street is the central business district of Corowa, a town of 6,000 people in southern New South Wales. The last major upgrade of Sanger Street was constructed in 1998. Since then, a number of studies have contributed recommendations for the street. In 2017/18 Council engaged a consultant to prepare a Concept Masterplan for Sanger Street; however, the consultant was unable to complete the contracted works for Council. Missing from the Concept Masterplan work was the voice of the Corowa community.
Projectura was engaged by Council in May 2019 to engage with the community and prepare an Issues and Opportunities Report.
Over the course of three months, Projectura reviewed relevant reports, and engaged with over 140 people through face to face interviews to understand issues and opportunities for Sanger Street. This included interviews with business owners, community organisations, and residents. The findings were analysed, distilled, and documented.
The final Sanger Street Issues and Opportunities Report was presented to Council in November 2019.
---
How can we help?
The Projectura team is always up for a challenge and is ready to project manage, engage with the community, develop strategic plans or guide you through funding applications. We are your go-to for whenever you are time poor or lack the specialist expertise. We support our clients throughout all the stages of their work with the community.