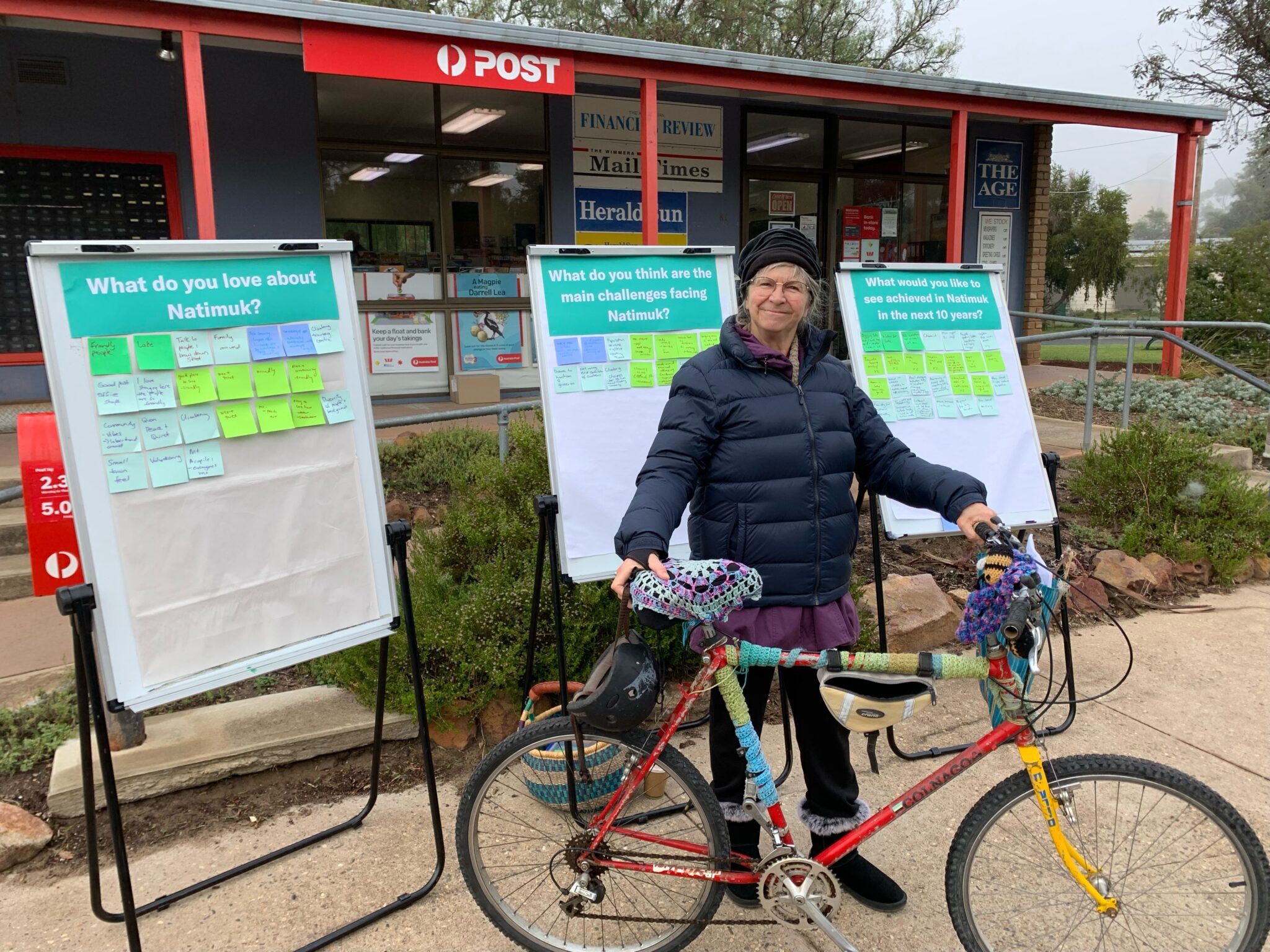 Natimuk Economic and Social Plan
Horsham Rural City Council
---
Natimuk is a small town in the Victorian Wimmera region and about 24 kilometres west of Horsham. With a population of 548 people, Natimuk's tight-knit community is a vibrant arts and culture hub and a world-class rock-climbing destination with Mount Arapiles (Dyurrite) just outside of town. It is believed that the name Natimuk comes from the local Aboriginal word meaning 'little lake', a reference to Natimuk Lake, which is located north of the township.
COVID-19 and the closure of some of the local climbing sites had impacted visitation numbers and local businesses in the area. In early 2021, the Arapiles District Community Group raised a number of concerns with Horsham Rural City Council. The group proposed that a community plan for Natimuk and surrounding localities that addressed economic and social challenges be developed.
Horsham Rural City Council engaged Projectura in March 2022 to develop the Natimuk Economic and Social Plan in collaboration with the local community.
Projectura engaged 240 people across a two-month period, accounting for a high proportion of the local population.
Working alongside a Community Reference Group and Council, the Natimuk Economic and Social Plan was drafted. The Plan has now been endorsed, enabling the Council and community to collaboratively implement solutions for the issues identified.
---
How can we help?
The Projectura team is always up for a challenge and is ready to project manage, engage with the community, develop strategic plans or guide you through funding applications. We are your go-to for whenever you are time poor or lack the specialist expertise. We support our clients throughout all the stages of their work with the community.