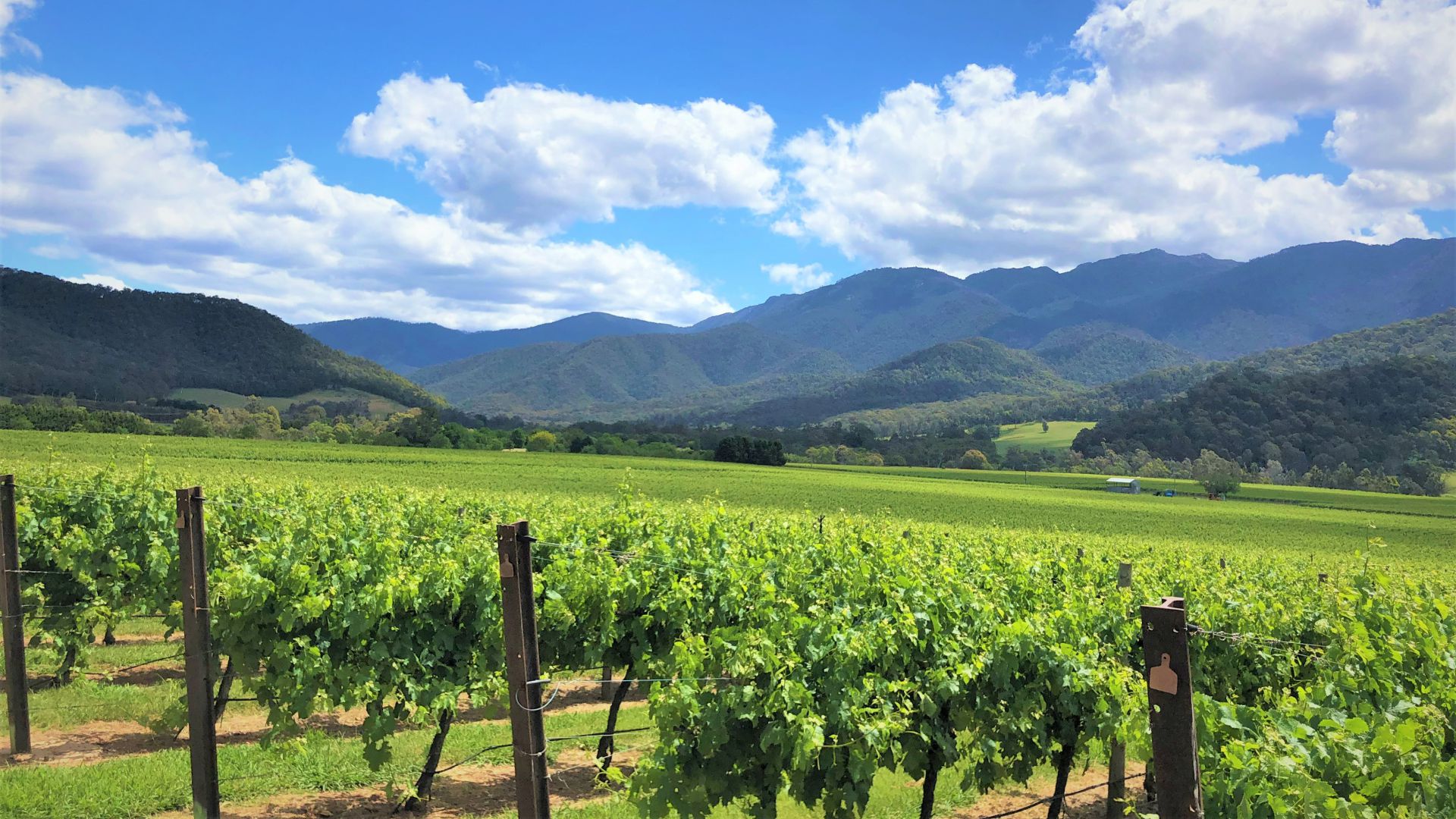 Industry Crisis and Priority Planning
North East Wine Zone Industry Group
---
In 2020, North East Victoria experienced a significant bushfire, resulting in a long-lasting smoke haze across the region. In the following harvest, due to the smoke, just 36 per cent of the value of wine grapes in North East Victoria was achieved. After the fire, members from the wine industry groups in each of the five geographic indications in the North East came together to discuss the event.
As a result, the North East Wine Zone Industry Group (NEWZ) was formed. NEWZ aims to plan collaboratively, support the local grape and wine sector, and provide a single point of contact for advocacy and communication during region-wide crisis events. Membership includes Alpine Valleys Vignerons Association, Beechworth Vignerons Association, Glenrowan Vignerons Association, Wines of King Valley, Winemakers of Rutherglen, and invited growers who are not members of these associations.
NEWZ recognised that the local industry needed to be better prepared for crises and appointed Projectura to support crisis planning.
Projectura engaged with over 70 winemakers, vignerons, and stakeholders through interviews, workshops, and meetings. The engagement sought to understand the sort of crises the industry is exposed to, lessons learnt from previous crises, and opportunities to improve preparation and response to future crises.
Projectura appointed RMCG as sub-consultants to prepare background tools and information on the economic value of the local wine industry.
Using a combination of the economic background and the engagement findings, Projectura developed a Crisis Management Plan and Strategic Priority Statement for NEWZ, including communication messages to support advocacy during times of crisis. Together the products have built a strong foundation for preparedness, response, and recovery for the North East wine industry during times of crisis.
---
How can we help?
The Projectura team is always up for a challenge and is ready to project manage, engage with the community, develop strategic plans or guide you through funding applications. We are your go-to for whenever you are time poor or lack the specialist expertise. We support our clients throughout all the stages of their work with the community.