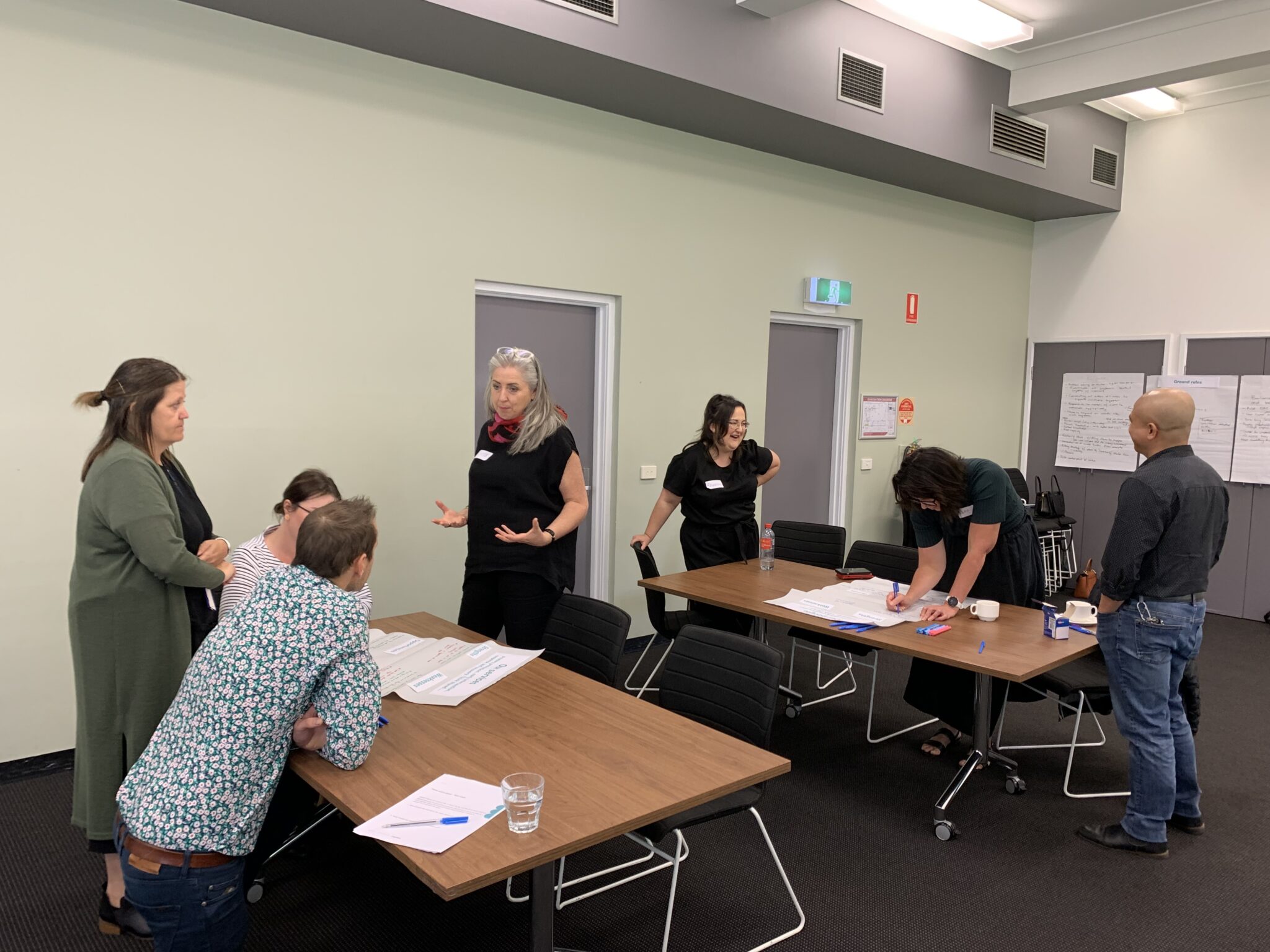 Ovens Murray Family Violence Partnership Strategic Plan
Centre Against Violence
---
Ovens Murray Family Violence Partnership is one of Victoria's 13 Family Violence Regional Integration Committees. The Partnerships unite community, health, and government members to plan activities to address family violence. With a new staff member and an outdated Strategic Plan, the Partnership needed to renew its plan to guide its operations effectively.
Centre Against Violence, who host the Partnership, appointed Projectura to facilitate a Strategic Planning Workshop with executive-level partners and to prepare a 2023-2026 Strategic Plan.
Projectura facilitated a full-day workshop with the Partnership's Strategic Executive members to consider the group's vision, purpose, aspirations, and priorities.
The priorities identified in the workshop were then mapped against the strategic priorities of Family Violence Victoria, and a 2023-2026 Ovens Murray Family Violence Partnership Strategic Plan was prepared. The new Plan provides clear guidance to the Partnership's lead staff member on priorities to support the Ovens Murray community to be safe from family violence.
---
How can we help?
The Projectura team is always up for a challenge and is ready to project manage, engage with the community, develop strategic plans or guide you through funding applications. We are your go-to for whenever you are time poor or lack the specialist expertise. We support our clients throughout all the stages of their work with the community.