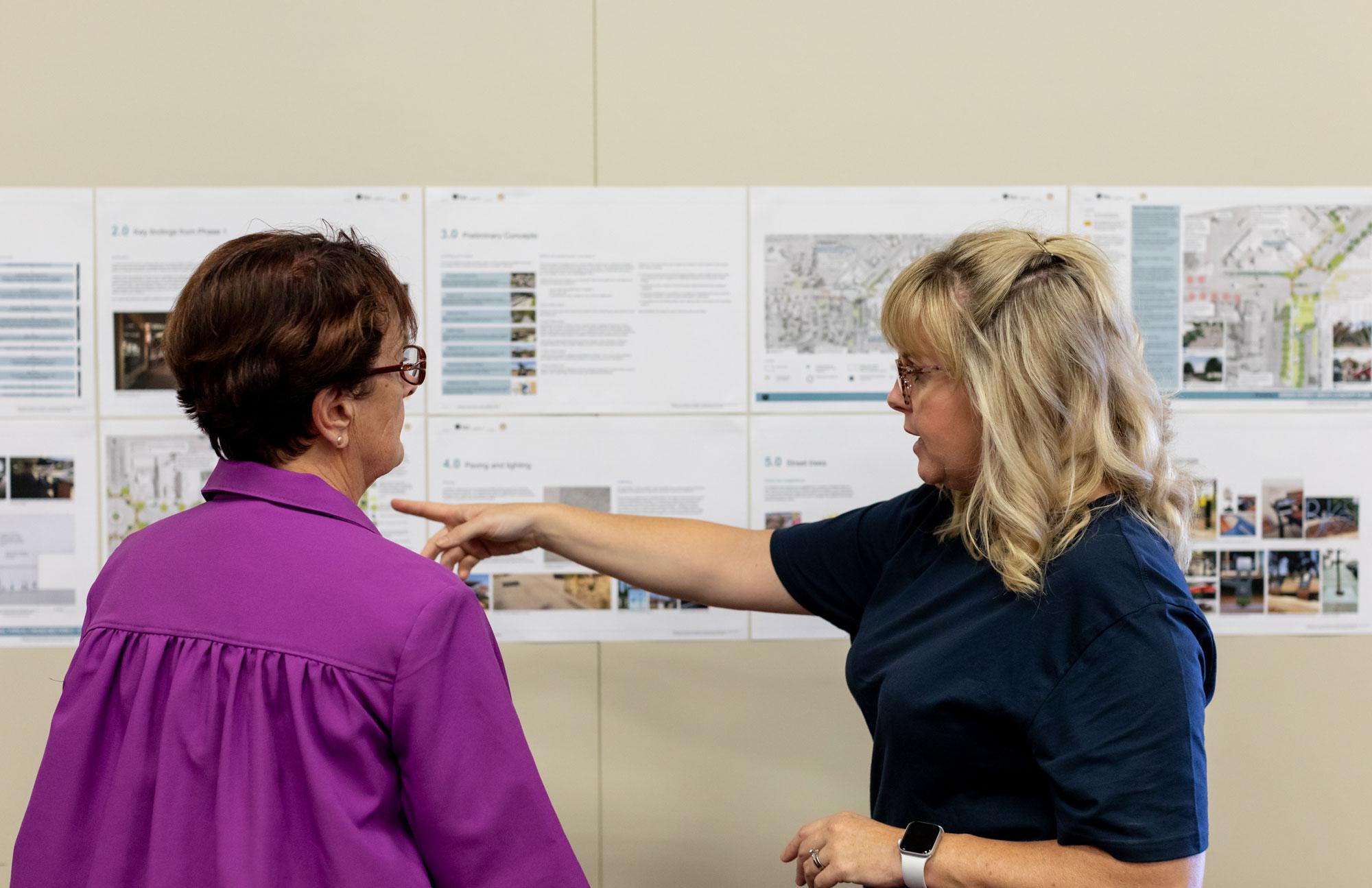 Lockhart Business Centre Master Plan
Lockhart Shire Council
---
Lockhart Shire Council called for a master plan to be developed for Lockhart's business centre. Lockhart's main street is well-known for its heritage value and is an important part of Lockhart's identity. While the streetscape has many strengths, a master plan was required to address accessibility, parking, traffic calming and establish a long-term plan for the upgrade and enhancements of the business centre.
Projectura were engaged by Fiona Slade Landscape Architect (FSLA) to assist with the preparation of a Master Plan for the main street and business precinct of Lockhart, NSW.
Projectura's role was to lead the community engagement process and to seek insight into the community and key stakeholders needs and aspirations for the Lockhart Business Centre. Projectura managed and delivered successful engagement activities throughout the project to ensure that the community voice was heard, and the final design represented what the community envisaged for their township. Projectura applied a design thinking approach to the community engagement and worked closely with both the Council and FSLA to deliver formal and informal community engagement by way of street stalls, one on one engagement with businesses in the main street and facilitated community workshops.
The final Lockhart Business Centre Master Plan was adopted by Council in June 2019.
---
How can we help?
The Projectura team is always up for a challenge and is ready to project manage, engage with the community, develop strategic plans or guide you through funding applications. We are your go-to for whenever you are time poor or lack the specialist expertise. We support our clients throughout all the stages of their work with the community.